North Carolina's #1 Sailing Club
CSFA strives to keep your sailing dream alive. We try to do so at an affordable price. With our sailing club you have access to our Catlaina Capri 22 or Colgate 26. We have 2 of each. The nice part about our club is we will only have a max of 15 members so with 4 boats there is plenty of time to Sail. The main benefit of the club is you don't have to do the maintenance. Just come sail bring her back. We have the rest.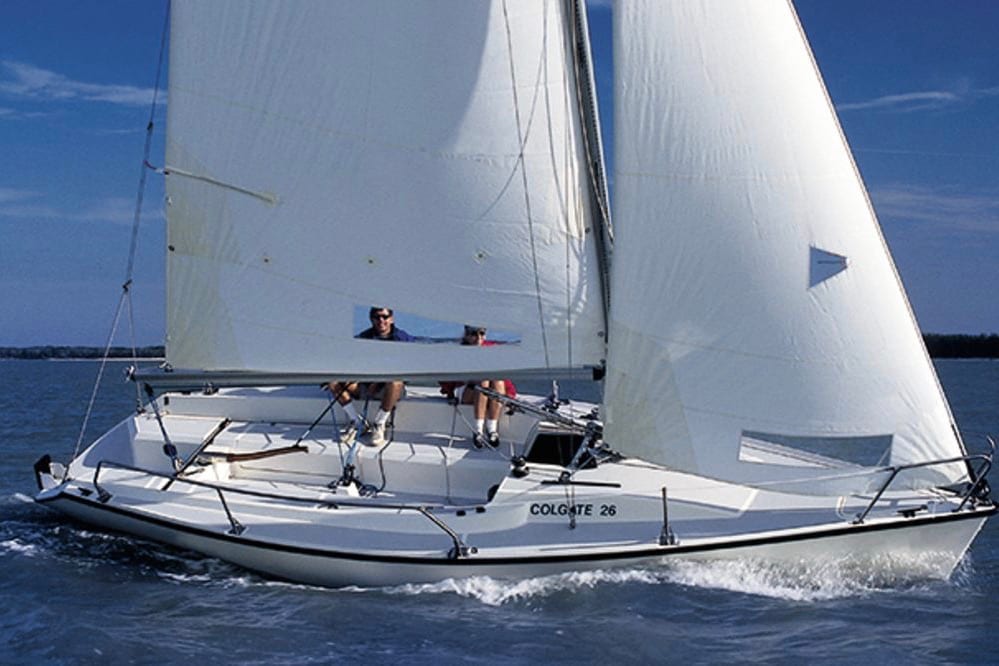 If you are interested in a larger boat come take a look at our Colgate 26. In 1997 the Colgate 26 was awarded the Cruising World Boat of the Year. The Colgate 26 is The Family Sport Boat®. A winning combination of performance racing and family fun, this incredibly versatile keel boat that challenges hard-core racers, yet is a pleasure to sail for beginners.
The Colgate 26 sailboat is a sailboat conceived and designed with the future of sailing in mind. This boat fulfils the demand for recreational boating and sailing instruction alike. A blue water pocket cruiser with excellent sailing performance, the Colgate 26 sailboat is "a boat for all reasons" that combines outstanding safety features, comfort and durability. She comes with ST-40 depth, built-in VHF radio, 6hp engine and all required safety gear
Level 1 Member:
Colgate 26
$395 per month
$1,000 joining fee
12 month contract
Level 2 Member:
Hunter 27x
$525 per month
$1,200 joining fee
12 month contract
Level 3 Member:
Hunter 33
$795 per month
$3,000 joining fee
Includes ASA 103
2 year contract
Level 4 Member:
Hunter 41
$995 per month
$3,500 joining fee
Includes ASA 103/104
2 year contract

CAPE FEAR SAILING ACADEMY
606 W West St #202
Southport, NC 28461
info@capefearsailingacademy.com